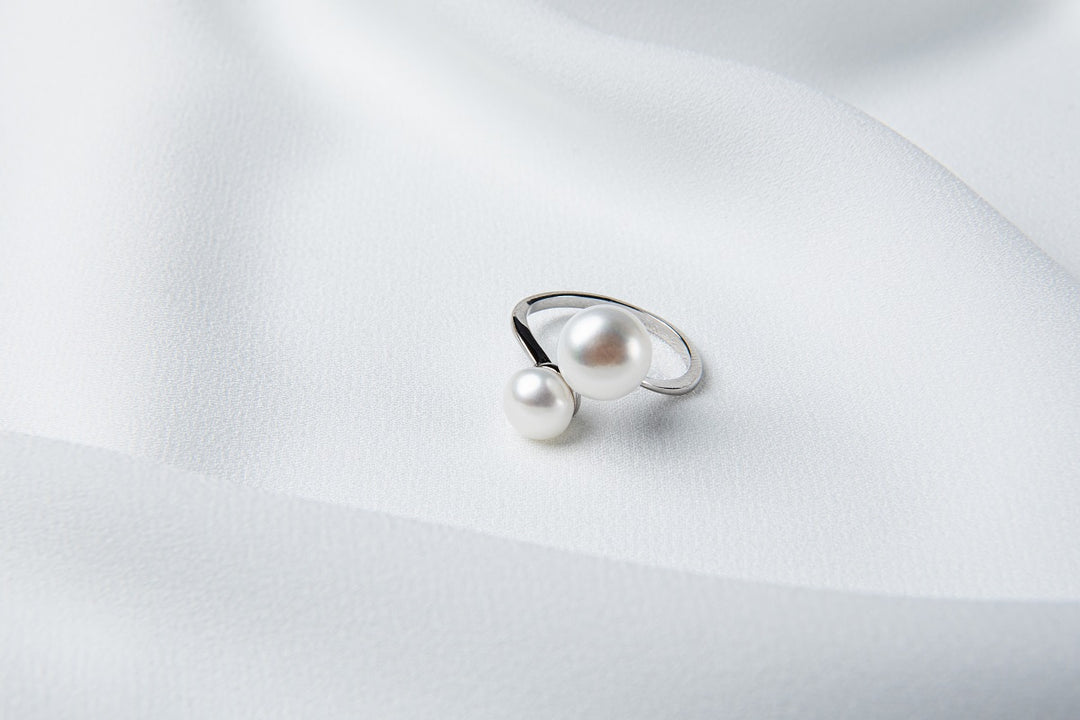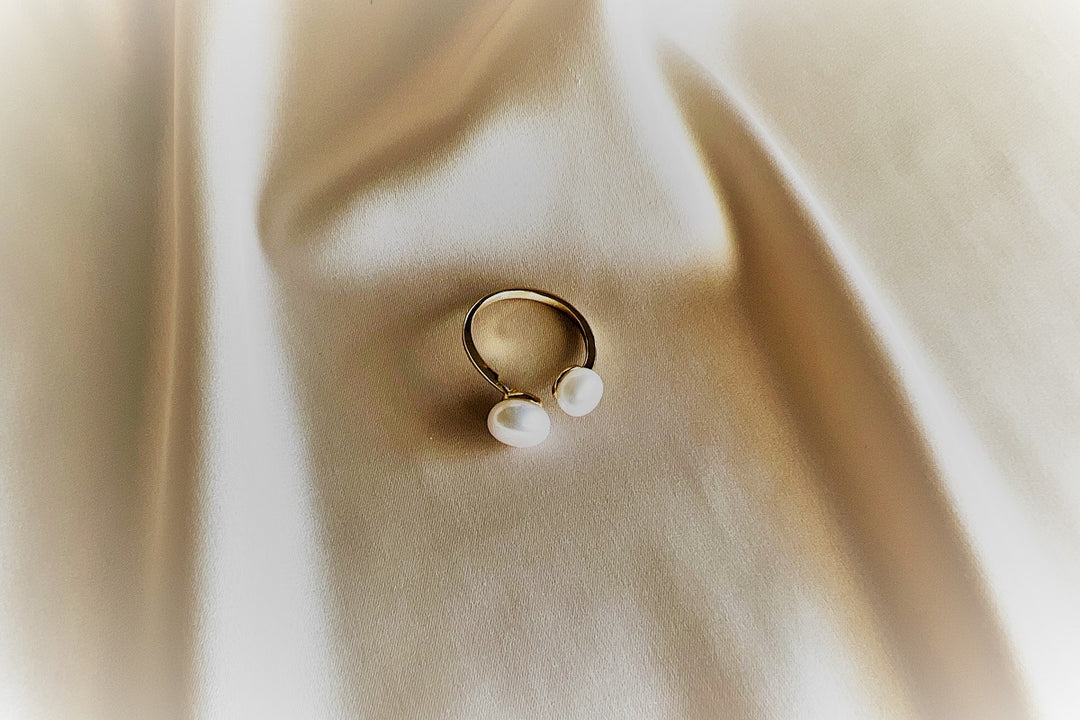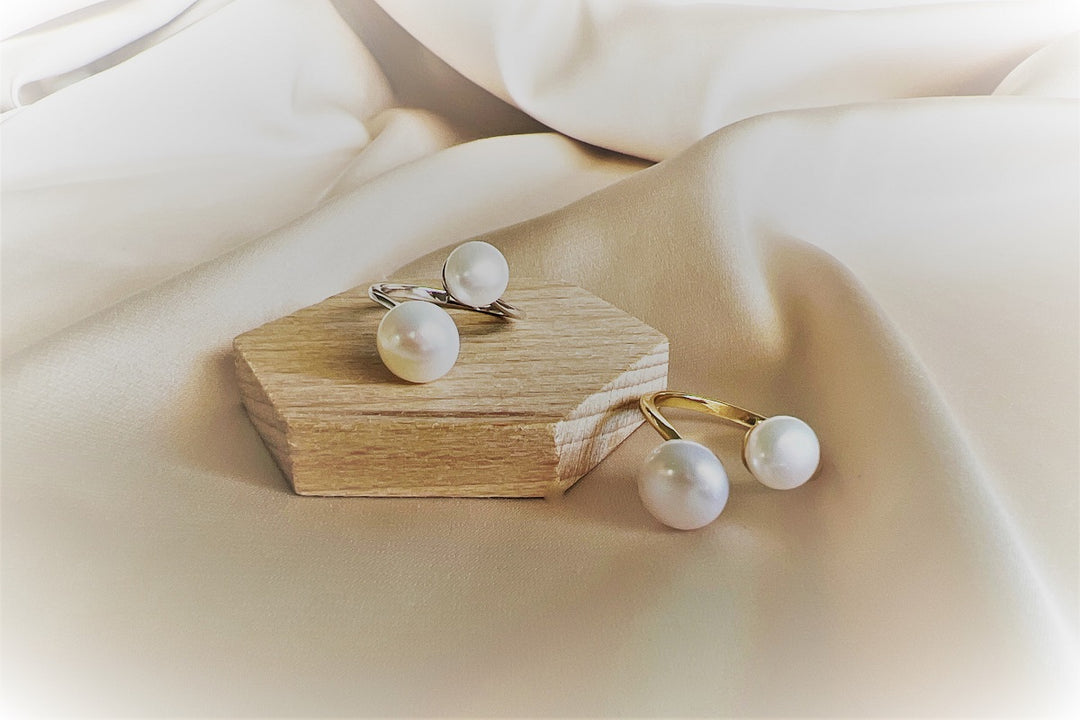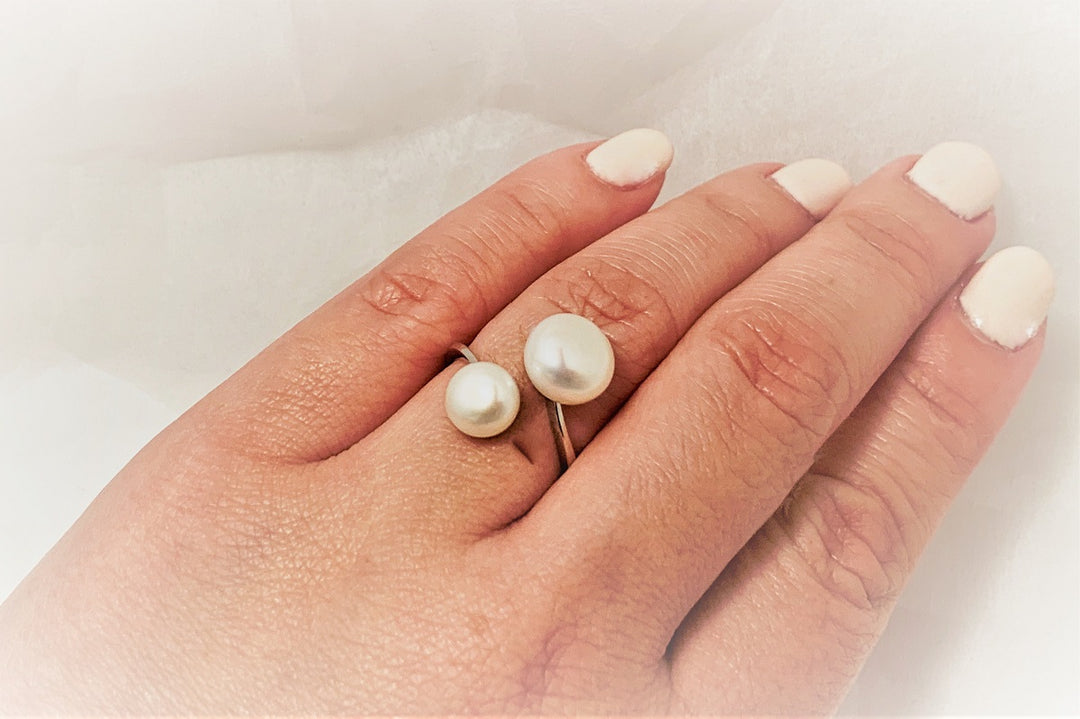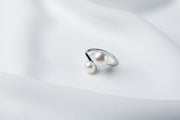 Adjustable size ring suits ring size 6, 7, 8, 9 & 10Shine: Polished 
Material: Sterling Silver 925, Gold Vermeil
Pearl: 7mm and 9mm diameter White Colour, Button Shape 
Weight: 2.5 gram
Vermeil
Our gold  collection are Vermeil (Ver-may), which is a thick micron of 18K gold / rose gold coating on top of the Sterling Silver 925. Vermeil (>0.5 micron) is a better quality than plating (<0.5 micron) hence they are longer lasting
Vermeil jewellery will eventually turn back to silver, depends on how often they come in contact with water or sweat. Vermeil rings will turn to silver the quickest because we wash our hands often and come in contact with sanitizer and hand lotion. Vermeil earrings, necklaces, bracelets and anklets will turn back to silver over a much longer period of time.

Tarnishing of ring from vermeil to silver within the first 30 days won't be eligible for a return nor exchange due to wear and tear. Always keep your gold vermeil rings in an airtight container when you don't wear them to prevent oxidation with the air. Avoid perfume, water, hand sanitizer whenever you can.

Silver Rings are recommended if you don't want to take them off your fingers often. 

Mail me Gaia's ring sizer for free