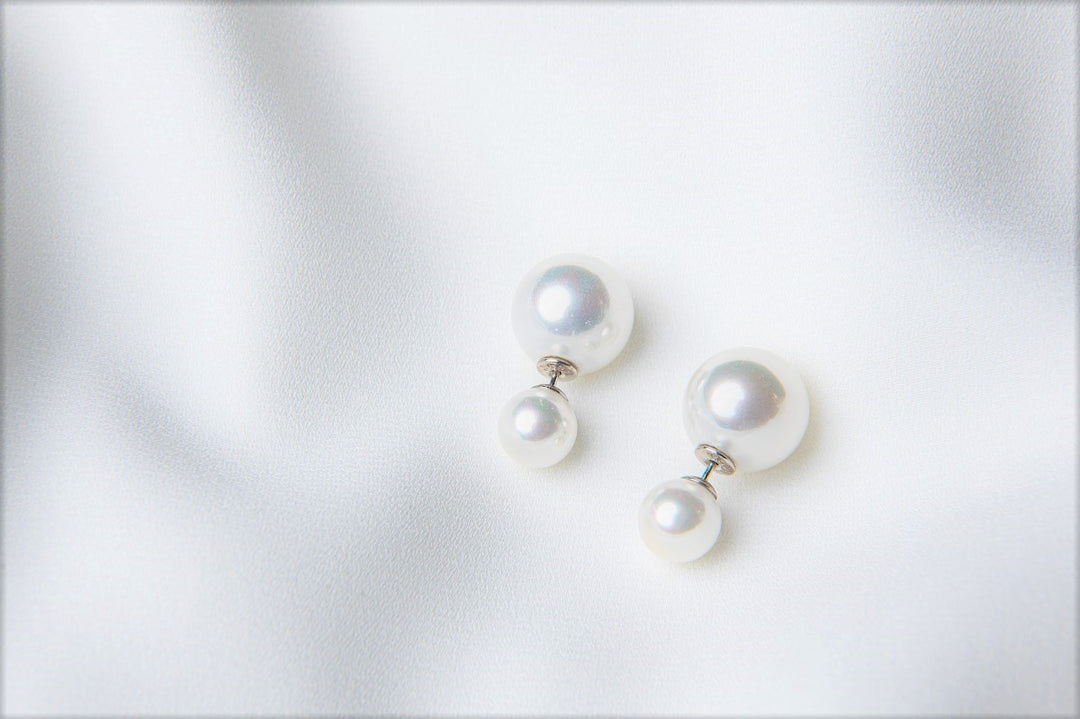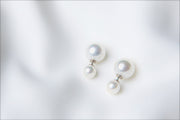 Mother of Pearl Double Sided Studs
The most basic classic essentials of your must have pearl earrings but they're double sided! Imagine a stud on your front lobe and another one on the back. They're a double sided of medium size pearl (8mm diameter) and large size pearl (10mm diameter). You can wear them either way. 
Mother-of-pearl is the iridescent inside lining of a mollusk shell. It is most commonly found in three types of mollusks—pearl oysters, freshwater mussels, and abalone.